Willy Wonka
Link to the template page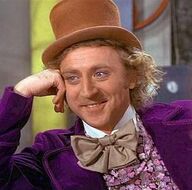 Aliases/nicknames
Condescending Wonka
Creepy Wonka
Names in other languages
Associates
Miscellaneous
Willy Wonka is a character from Charlie and the Chocolate Factory. He was turned into a meme by fans where he generally looks down on the viewer.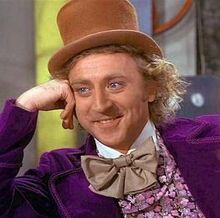 While Charlie and the Chocolate Factory originated in 1971, the meme itself was not made until 2010, almost 40 years later.
External Link
Edit
Ad blocker interference detected!
Wikia is a free-to-use site that makes money from advertising. We have a modified experience for viewers using ad blockers

Wikia is not accessible if you've made further modifications. Remove the custom ad blocker rule(s) and the page will load as expected.