The Meme Wikia is a collaborative encyclopedia about...you guessed it, memes, that anyone can edit!
WARNING: Several pages on this wiki contain innapropriate language/content. Viewer discretion is advised.
Help • Terms of Use • Wanted Pages • Categories
---
Have you heard of Serbia Strong?

Serbia Strong (aka Remove Kebab) is a music video made by three members of the Serbian army (a trumpeter, an accordion player, and a keyboard player) with very pro-Serbian lyrics.
---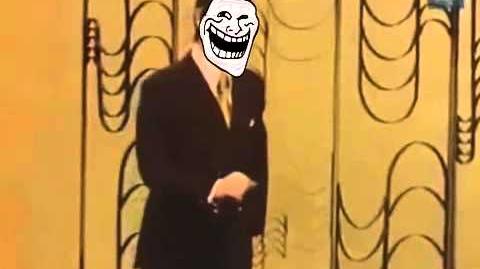 Who Do You Think Should Be This Wikia's Bureaucrat?

Loading RSS data...
Create blog post
Wow! I'm really making a lot of edits! (Actually I have more than 800, according to Special:Listusers.)

Read more >

We as a wiki must start expanding to the max. As a meme lord, I propose we rename the wiki the "Memeapedia" and add more diverce memes. Other ideas can be adding a discussion sub page for everyone to…

Read more >
See more >

Ad blocker interference detected!
Wikia is a free-to-use site that makes money from advertising. We have a modified experience for viewers using ad blockers

Wikia is not accessible if you've made further modifications. Remove the custom ad blocker rule(s) and the page will load as expected.