Seriousal is a half serial killer half FRICK YOU person.
Slowly back away...
This article contains content not suitable for younger viewers. Viewer discretion is advised.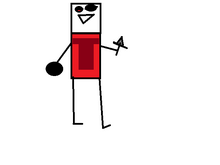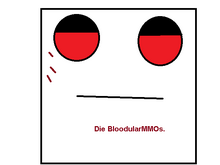 He mainly fights BloodularMMOs because of that bloody toilet. He also swears a lot but he censors it somehow.
Here are 2 pictures of Seriousal and one picture of BloodularMMOs.
He always wants his blood mix, even though BloodularMMOs always tells him to use his blood recipe.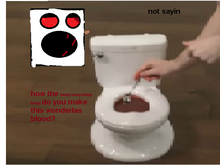 Ad blocker interference detected!
Wikia is a free-to-use site that makes money from advertising. We have a modified experience for viewers using ad blockers

Wikia is not accessible if you've made further modifications. Remove the custom ad blocker rule(s) and the page will load as expected.