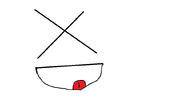 Rekt English is a meme-y language primarily used on the internet. The most popular rekt English diss is "Git Shrekt Bra". Git Shrekt Bra was first found in scratch in 'MLG Soundboard V.3'. Now im bored this page is finished
Ad blocker interference detected!
Wikia is a free-to-use site that makes money from advertising. We have a modified experience for viewers using ad blockers

Wikia is not accessible if you've made further modifications. Remove the custom ad blocker rule(s) and the page will load as expected.