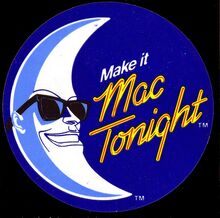 Moon man is a Russian Like online meme who used to be on McDonald's commercials but no longer is BUT WILL BE AGAIN IN FUTURE AS RUMOR. HE IS A CRUEL, racist Towards anyone but like I said he is just a meme.
Ad blocker interference detected!
Wikia is a free-to-use site that makes money from advertising. We have a modified experience for viewers using ad blockers

Wikia is not accessible if you've made further modifications. Remove the custom ad blocker rule(s) and the page will load as expected.