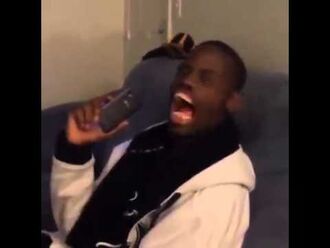 Deez Nuts is a vine originally published by WelvenDaGreat. It shows him sitting on what appears to be a couch, making a call on his phone. He then says "Hey, guess what came in the mail today?" To the person he is talking to on the phone. He paused, then waits a few seconds before belting out "DEEZ NUTS!" He then begins laughing histerically, slaps his knee, and shouts out "HAH! GOTEEE!" Between Laughs. He then repeats the previous action.
Ad blocker interference detected!
Wikia is a free-to-use site that makes money from advertising. We have a modified experience for viewers using ad blockers

Wikia is not accessible if you've made further modifications. Remove the custom ad blocker rule(s) and the page will load as expected.