Don't Let Your Kids Watch It!
This article contains content not suitable for younger viewers. Viewer discretion is advised.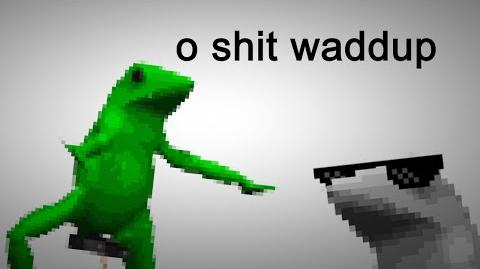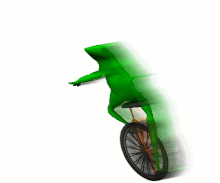 General Info
Edit
Dat Boi is a unicyling frog. Dat Boi also has a song that can be found at the bottom of this page with the lyrics "Here come Dat Boi, O Sh!t waddup" repeated and "He be rollin' down the street, He be rollin' to the beat".
Dat Boi was a Twitter post using both terms, except it was Pac-man instead of the unicycling frog. One day someone posted a picture of a unicycling frog that said "Here come Dat Boi".
Dat Boi has a Glock that can shoot and kill anyone, even omnipotent beings.
Dat Boi can also fly with his epic unicycle.
Dat Boi can even summon "Deal With It" sunglasses, and then shoot lasers at your ass.
Here come dat boi, o shit waddup Here come dat boi, o shit waddup Here come dat boi, o shit waddup
Here come dat boi, o shit waddup
Watch him rollin, watch him go Watch him rollin, watch him go Watch him rollin, watch him go Watch him rollin, watch him go
He be rollin down the street He be rollin to the beat He be rollin down the street He be rollin to the beat
Watch him roll Shit waddup Watch him roll Shit waddup