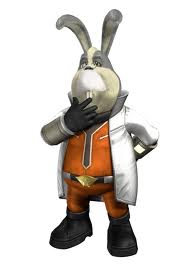 Peppy is commonly known to gamers as that annoying rabbit from Star Fox 64 who would constantly tell you to perform a barrel roll. Another thing that gamers notice is that he always tells you to do a barrel roll yet he never does one himself. Although he's one of the oldest internet memes, people still consider him fresh yet so annoying you want to punch out his teeth with a barrel rollin' hammer.
Do a Barrel Roll is from the Nintendo 64 game.Star fox 64
Ad blocker interference detected!
Wikia is a free-to-use site that makes money from advertising. We have a modified experience for viewers using ad blockers

Wikia is not accessible if you've made further modifications. Remove the custom ad blocker rule(s) and the page will load as expected.