Macarron Chacarron (usually shortened to Chacarron) is a hit Spanish-language song by El Chombo feat. Andy's Val Gourmet, both artists from Panama. The song has gained popularity on the internet because of its nonsense lyrics and odd music video, with an excerpt featured on many YTMND sites, the most popular being one with Batman bobbing his head. Another popular video of the song features a Bunchie running to the song, and since then the song has also been associated with Bunchies. Due to its success on the Internet, many parody videos have appeared including a Shrek video and a Towlie video. The song is sometimes falsely credited to "El Mudo," an underground Spanish Pop group.
BBC Radio 1 DJ Scott Mills started a campaign on 30 October 2006 to get the song to #1 in the UK singles chart. A link was put up on the BBC website to the video on YouTube.
A similar song, Chacarron Macarron, appeared as the first track of Yahari's album Las + Bailables de .... Yahari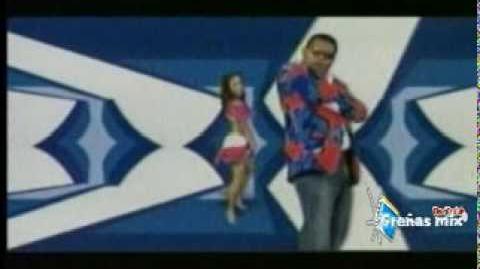 Ad blocker interference detected!
Wikia is a free-to-use site that makes money from advertising. We have a modified experience for viewers using ad blockers

Wikia is not accessible if you've made further modifications. Remove the custom ad blocker rule(s) and the page will load as expected.