The Bee Movie Edits usually consist of The Bee Movie/The Bee Movie Trailer edited in someway.
Some of the most popular ones are:
No Bees
Awkward
Stupid
Characters in the Edits (and movie)
Edit
Barry B. Benson (Main)
Adam Flayman (Important)
Vanessa Bloome (Co - Main)
Lou Lo Duca (Important)
Kenny (Minor)
Jeannette Chung (Minor)
Judge Bumbleton (Minor)
Bob Humble (Minor)
Bee Larry King (Minor)
Mooseblood (Minor)
Jenet Benson (Minor)
Buzzwell (Minor)
Klauss Vanderhayden (Minor)
Waterbug (Minor)
Title Narrator (... MINOR)
Sandy Shrimpkin (Minor)
Graduation Announcer (Minor)
Press Person #1 (Minor)
Timmy (Minor)
The Bee Movie Edits originally were a movie called The Bee Movie.
Videos Of Edits
Edit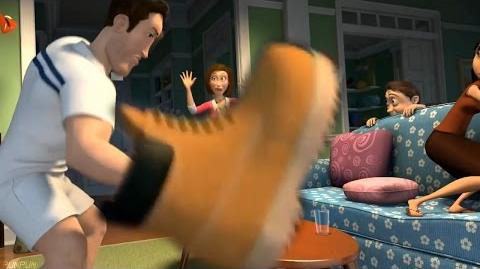 Ad blocker interference detected!
Wikia is a free-to-use site that makes money from advertising. We have a modified experience for viewers using ad blockers

Wikia is not accessible if you've made further modifications. Remove the custom ad blocker rule(s) and the page will load as expected.